Welcome to Smart Brat - Dubai's first German Bratwurst Grill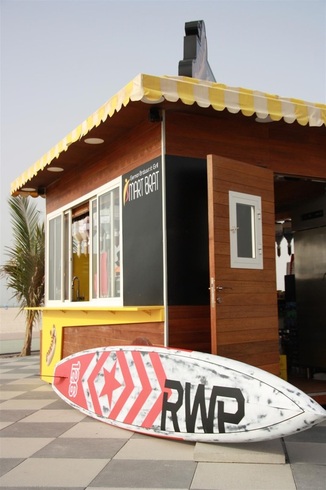 Smart Brat – German Bratwurst Grill

Smart Brat is a unique Concept invented and developed in Dubai "Born in Dubai" and is a registered Trade Mark in the UAE, providing a unique experience in serving grilled German sausages using famous German Technologies, hence it is a technology driven taste experience.
The customers decide on how to create their meal according to their taste.
The major and most important component in this concept is the
Smart Brat Grill
. The new innovative Device brings sausage preparation into perfection.
It can be used for indoor and outdoor
without using any charcoal or frying oil
, hence it is the
most healthy grill
experience.
In comparison to the conventional methods of preparing sausages, the use of the Smart Brat Grill delivers better results, is easier to use, faster and more energy efficient. The compact design makes it possible to offer grilled sausages at a broad range of different locations, indoor and outdoor.
The total number of Grills will depend on the traffic and number of sausages to be grilled, since each device can grill up to 2 Sausages at a time.
An intelligent control system ensures the same perfect roasting results each time. The Sausage is prepared at
440C degrees within 4 minutes
and is ready to be served.
The main components of Smart Brat are:
German Sausages – Halal German Sausages imported directly from Germany
Smart Brat Grill – a special patented sausage grill – made in Germany

Smart dispensers – with a unique dispensing experience

Sauces – different sauces topping to complete the taste of the grilled sausages

Special Toppings – Cheese, Jalapeños, Pickles, Relish, Salsa, Crispy Onions

Bread, Chips, Fries
---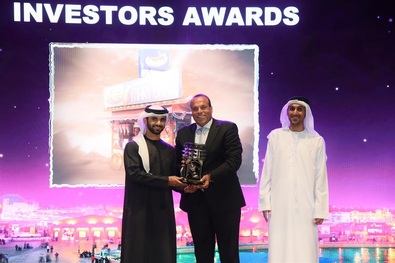 As a first experience ever in UAE and the Middle East, Smart Brat has participated at the 19th season of Global Village event in Dubai that has started on November 6, 2014 and will end on April 11, 2015.
On April 21, 2015 G&H GERMANIA was proudly announced the winner of Best Kiosk Award for the Global Village 19th Season with its Smart Brat concept.
In April 2015 Smart Brat started its permanent outlet location at the Fazza Beach Club (Kite Beach) at the Jumeirah Beach.


---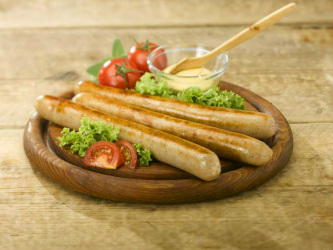 Bratwurst
A bratwurst, also known as a brat in American English, is a sausage composed of meat. The name is derived from Old High German Brätwurst, from brät-, which is finely chopped meat and Wurst, or sausage. Though the brat in bratwurst described the way the sausages are made, modern Germans associate it with the German verb "braten", which means to pan fry or roast. Bratwurst is 15–20 cm long and thin in shape, traditionally grilled over a charcoal fire and eaten with mustard and bread.
---